Our Response to the Coronavirus - Royal Woods Resort Update
Posted in
Accommodation
@
Mar 18th 2020 12:08pm
- By Administrator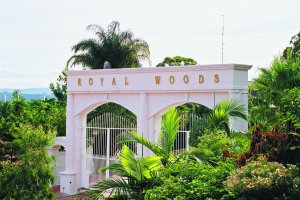 Update regarding the COVID-19 coronavirus - here at Royal Woods, we take the health and safety of all our guests and employees very seriously. We are closely monitoring the global health response to COVID-19 and taking the recommended guidance from the Australian Government in making sure that our resort remains a safe place for both employees and staying guests.

Due to this, we have implemented social-distancing measures at our resort, including the closure of our pools, spas and communal areas, in an effort to reduce social contact, increase sanitation measures and lower the overall risk of virus transmission to guests and employees.

As part of our socially responsible changes, we have also reduced staff hours at reception. The current office hours are now:

8.30am to 1pm and 2.30pm to 6pm (Monday to Sunday)

If a staff member isn't available at reception, please feel free to leave a message for us on the phone and be sure we will get back to you as soon as possible.
Short and Long Permanent Resort Rentals Gold Coast
Should you need somewhere to stay in Queensland/on the Gold Coast, we offer a range of fully furnished suites and villas in a quiet 12-acre resort vicinity with entrance gates, security patrols and secure onsite car parking.

WiFi internet access is also available in all our suite and villa rentals.

We're situated in Ashmore Gold Coast, a 10-minute drive from Surfers Paradise, offering a short or long-term home on the Gold Coast that's away from the crowds, traffic and noise.

Our apartment suites comprise 1 and 2 bedroom standard and upgraded superior options - complete with full kitchen facilities, corner spa baths, TVs, Queen-sized beds and private balconies - alongside our 3 bedroom villa apartments which feature three bathrooms, full kitchen and laundry facilities, private garden area, Queen/single beds and a private lock-up garage for up to 8 guests.
Contact Us Directly
We apologise for any inconvenience and also thank you for your understanding!

Please feel free to contact us directly at 07 5597 0650 for any enquiries, or find more information on our Facebook page or website at Royal Woods Resort.