Affordable Accommodation for Essential Workers in Ashmore Gold Coast
Posted in
Accommodation
@
May 11th 2020 2:40pm
- By Administrator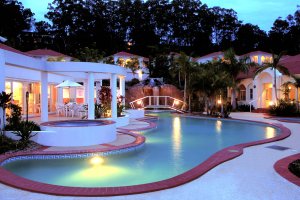 Essential worker in need of Gold Coast accommodation? We offer affordable suites and villas in Ashmore Queensland that are comfortable, furnished and only a short drive from Surfers Paradise, Main Beach, Broadbeach and more.

Situated in a quiet Gold Coast location with security gates, onsite guest parking and a full choice of 1, 2 and 3 bedroom short or long-term rentals, our 12-acre residential resort is ideal for essential workers looking for convenience, relaxation and all the comforts of home for an affordable price.

Our Ashmore accommodation is away from main roads and noise but close enough to reach Surfers Paradise, Broadbeach and more in a short drive, in addition to the region's shopping centres for essential groceries and hospitals.

Call us now at 07 5597 0650 or simply read on to see what we're offering here at Royal Woods Resort.
Permanent Rentals Gold Coast - Short-Term and Long-Term
For short and long-term purposes, our Ashmore Gold Coast rentals offer spacious living and dining areas, full kitchen facilities, washer and dryer amenities, TV, internet access, modern bathrooms, ceiling fans and comfortable Queen beds.

Our options include 1 bedroom suites, 2 bedroom suites and 3 bedroom villas - all fully self-contained to provide a home-like feel while staying on the Gold Coast. Each of these offers a private lock-up car parking space for convenience as you come and go, as well as the same number of bathrooms as bedrooms.

For a guide, our 1 and 2 bedroom apartment suites can accommodate up to 2 and 4 guests respectively, while our 3 bedroom villa accommodation is ideal for up to 6 guests.
Our Response to the Outbreak
We take the health and safety of all our guests and employees very seriously, and are taking the recommended guidance from the Australian Government in making sure that our property remains a safe place for both employees and guests.

We have increased sanitation and social-distancing measures in place at our resort, including the closure of our pools, spas and communal areas, and we have also reduced staff hours at reception. Current daily office hours are now:

8.30am to 1pm and 2.30pm to 6pm

Despite this, we remain open for all essential workers, and our management team will always be ready to help both in and out of office hours.
Enquire or Book with Confidence Today
Contact us now at 07 5597 0650 with any questions you may have, or book with confidence through our website, where you can rest assured to get the most affordable short and long-term rates for all our suite and villa rentals.

If you're an essential worker, our furnished accommodation on the Gold Coast is spacious, modern and self-contained with everything you need to feel at home. Our property is securely gated, and also has regular security patrols, onsite parking and available WiFi access.

For more information, please take a moment to visit Royal Woods Permanent Resort Rentals Gold Coast.