The Confidence Man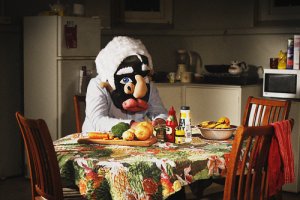 From October 22 to 26, 2015, watch The Confidence Man at The Space, The Arts Centre Gold Coast.
Peter's family is poised on the precipice of a deeply disturbing chain of events. Find out how the story unfolds.
Step onto the floor and experience this gripping thriller first hand. Witness how family betrayal, moral philandering and menace smother a suburban dream and turn it into a nightmare.
Each performance can accommodate a maximum capacity of 50 audience members. The intimate setting lets you see the action up close. The characters are played by six volunteer participants. The story combines sound track, narration and pre-recorder dialogue. The participants gets to navigate the space and experience the events in the first person. Don't miss this unique and immersive show.
Each participants hears an individualised audio track which gives them a personalised perspective of the story. Participants feel like they are truly a part of the story unfolding right in front of them.
If you would rather sit on the sidelines, you can survey the action from the perimeter. Eavesdrop on the characters' innermost thoughts. Be privy to the most private conversations. It's like being a fly in a wall and witnessing the most dramatic scenes from a safe vantage point.
This is a unique theatre experience that is not to be missed. The audience chooses the action, so it is quite collaborative. The Confidence Man unfolds with the gripping intimacy and urgency of a tale whispered in your ear.
Save the dates and catch this incredible show.
If you are planning to watch the show, you may want to book our Ashmore Accommodation. Our resort is just a few minutes away from The Arts Centre Gold Coast.
Our accommodation has everything you need to enjoy a delighful holiday. Whether you are travelling with a small group or a large group, we have apartments to suit your needs. The suites and villas feature beds, bathrooms and kitchens.
We also have fine guest facilities. Our guest facilities include an outdoor swimming pool, a children's pool, two heated spas, a steam room, barbecue facilities, a children's play room, an exercise room, a coin operated jukebox, tropical gardens and many more.
For booking information, please visit http://royalwoods.etourism.net.au