The Australian Table Tennis Open Begins this July!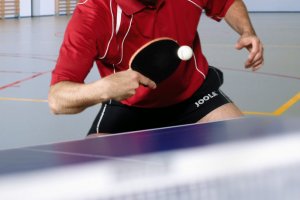 The Seamaster 2017 IITF World Tour Platinum Australian Table Tennis Open takes place this July on the Queensland Gold Coast. Held by the Table Tennis Australia federation, this highly-anticipated tournament will commence at the Gold Coast Sports and Leisure Centre in Nerang, from Tuesday July 4 to Friday July 7. Come along and see the very best of the sport, with professional table tennis players from all over the globe meeting to compete and win the winning prize of $400,000! The wide range of events will include men's singles, women's singles, men's doubles, women's doubles, men single's for under 21s, and women's singles for under 21s. The entry stage is now finished, and it's not long now until the tournament begins! The tournament will be followed by the qualification stage commencing on Sunday July 2 and Monday July 3. The competitors include professional table tennis champions from all over the world, and there's no doubt they'll put on quite the show. Invite your friends and be on the Gold Coast this July for one of the most exciting table tennis tournaments to come to the region.
Don't miss the Australian Table Tennis Open when it begins this July 4 by booking your accommodation now! At Royal Woods our Gold Coast luxury resort presents the ideal accommodation just a short journey from Nerang, where you can attend the Australian Table Tennis Open and at the same time enjoy what the Gold Coast has to offer. Our resort can be found in the middle of Nerang and Surfers Paradise, and offers luxury suites and villas ideal for everyone. During your stay with Royal Woods have the privilege of enjoying our inviting guest facilities that include an outdoor and indoor swimming pool, heated spas, steam room, and more.
Get the best prices directly with us by visiting https://royalwoods.etourism.net.au