Temporary Pool Closure
Posted in
Updates
@
Sep 29th 2016 9:38pm
- By Royal Woods Resort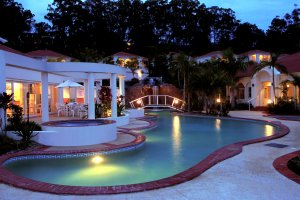 Royal Woods Resort is undertaking a complete renovation of our beautiful pool area. The works have been planned in stages to minimise disruption for our valued guests.
Stage 2 is a larger job than originally planned and due to unseasonal wet weather, it is taking longer than expected. As part of the remodelling, our builder has requested that we extend the closure of both the indoor and outdoor pools, including the barbecue area.The complete closure of the pool area will be in place until 30th November. The wet areas will reopen on 1st December.
We apologise for any inconvenience and thank you for your understanding as we make the facilities at Royal Woods Resort even better and more luxurious for our guests. It will be worth the wait... we promise.