Miss Saigon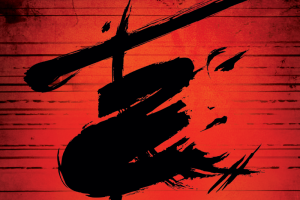 Catch Miss Saigon from June 12 to June 20, 2015.
Since its sensational record-breaking run at London's Theatre Royal Drury Lane 25 years ago, Miss Saigon has played in 300 cities in 15 different languages, winning awards around the world.
Cameron Mackintosh's acclaimed production has made its highly anticipated return to the West End, and is breaking box office records.
This epic musical love story tells the tragic tale of young bar girl Kim, orphaned by war, who falls in love with an American GI called Chris – but their lives are torn apart by the fall of Saigon.
From the creators of Les Misérables, Miss Saigon is truly an international sensation. Don't miss this epic, daring pop opera that is universal in its emotional power.
Be sure to watch this spectacular musical. Catch Miss Saigon from June 12 – 20, 2015 at Arts Theatre, The Arts Centre Gold Coast.
Tickets cost: Adult $57.00, Concession $49.00, Group 6+ $49.00, Student / Child (U15yrs) $32.00 and Friends of The Arts Centre price $49.00pp.
If you are planning to watch the show, you may want to book our Ashmore Accommodation. Our resort is just minutes away from The Arts Centre Gold Coast.
Our resort has a stunning selection of one bedroom suites, two bedroom suites and three bedroom villas. The one bedroom suite is ideal for couples, solo travellers and business travellers. The two bedroom suites are convenient for family holidays. The three bedroom villas provides a luxurious space for five to six people. Whether you are travelling with a small group or a large group, we have apartments to suit your needs. The suites and villas feature beds, bathrooms and kitchens. Prepare delicious gourmet meals in your very own kitchen. Relax in our elegant and cosy rooms.
For booking information, please visit http://royalwoods.etourism.net.au

Image Source : Miss Saigon