Ashmore Gold Coast 2020 Magic Millions Accommodation Near Aquis Park!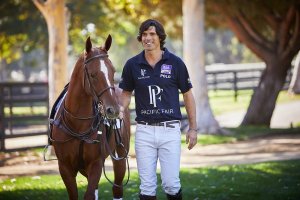 Book Magic Millions Carnival Accommodation with Royal Woods
Magic Millions Carnival on the Gold Coast comprises of both world-class racing and horse auctioning, lasting over a week in duration with events to catch both at the Gold Coast Turf Club in Bundall and across the Gold Coast. This 2020, iconic events such as Magic Millions Polo will make a return, in addition to brand new horse races set to kickstart the carnival at Aquis Park.

Here at Royal Woods, our Ashmore Gold Coast accommodation offers fully self-contained suites and villas for solo visitors, couples and groups, situated in a prime location that puts Aquis Park Gold Coast Turf Club - the carnival centre - just a 5-minute drive away.

Book with us today and be ready to soak up this incredible summer lineup for Magic Millions Carnival 2020 in January:
Aquis Raceday Gold Coast Turf Club
Set to begin Magic Millions Summer Carnival for 2020, Aquis Raceday isn't to be missed at Aquis Park Bundall where a full day of exclusive horse races will commence the action for early punters and racegoers.

Just one week before The Star Gold Coast Magic Millions Raceday, this event is one to mark on your calendar if you're keen to enjoy two back-to-back weekends of horse racing excitement. Introducing all-new feature races for 3YO and 4YO thoroughbreds, the Aquis Gold Coast Nugget and the Aquis Gold Pearl, plus three official Magic Millions races, Aquis Raceday guarantees a fantastic day at the races with a collective prizemoney pool of over $1.5 million.

Dress to impress, dine in the award-winning Aquis Park restaurants and take your seat trackside for the perfect start to Magic Millions Gold Coast Carnival 2020 - Aquis $1.5 Million Raceday will take place at the Gold Coast Turf Club on Saturday, January 4.
Pacific Fair Magic Millions Polo 2020
At Doug Jennings Park Main Beach, Pacific Fair Magic Millions Polo will continue the action with world-class polo to spectate on the day after Aquis Raceday.

If you're a fan of polo, this annual Magic Millions event is sure to be one of your highlights of the carnival, reeling in elite polo players from around the world to compete in a thrilling polo series next to the ocean. A premier polo event, fashion spectacle and live music concert in one, Magic Millions Polo is a high-class day in the park with lots to absorb, including various family-friendly activities for kids.

Bring your mates and get seated in front of the action - Magic Millions Polo 2020 will feature offer viewing marquees and pavilions beside the polo ground with sumptuous food and beverage options to avail. Pacific Fair Magic Millions Polo 2020 takes over Doug Jennings Park on Sunday, January 5.
2020 Gold Coast Yearling Sale
Before the big race, the 2020 Gold Coast Yearling Sale will attract punters and buyers from all over Australia for the official Magic Millions auction, which showcases and decides the thoroughbreds that will compete in the carnival's final horse race. For a chance to see the horses up-close, it's a six-day sale boasting Australasia's finest yearlings brought in by world-class breeders and auctioneers.

More than 1000 vendors have already been confirmed to be featured across three auctioning lots with plenty of high-stakes bidding to both observe and get involved in. The annual Gold Coast Yearling Sale, held at Aquis Park Gold Coast Turf Club, is one of the most sought-after horse auctions in Australia - soak up the incredible atmosphere as it builds up to Magic Millions Race Day from Wednesday, January 8 to Tuesday, January 14.
The Star Gold Coast Magic Millions Race Day 2020
Out of all the events during the Gold Coast Magic Millions Carnival, Magic Millions Raceday is the one that shouldn't be missed. Pulling in tens of thousands of casual and seasoned horse racing spectators each year, this world-famous race series - comprising of nine high-stakes horse races - is the carnival finale with a sky-high prize money pool of over $10 million.

For the ultimate day at the racecourse this summer, don't miss Magic Millions Raceday 2020, all set to host its biggest racing event yet with all-day live music and entertainment, betting vendors, Fashions on the Field, world-class cuisine and beverages and more. Rounded off with a non-stop spectacular atmosphere, it's the number-one reason to be at the tracks at the start of the new year.

In addition to the iconic Magic Millions 2YO Classic, other unmissable races will include 3YO Guineas, Magic Millions Cup, Magic Millions Snippets, Magic Millions Trophy, Fillies & Mares, QTIS Open and Maiden Plate - all measuring over 1000 metres with a prizemoney tag of $1 million. The Star Gold Coast Magic Millions Raceday is the main event of the carnival held at Gold Coast Turf Club - make sure you're nowhere other than trackside on Saturday, January 14.
Our Nerang Accommodation Near Gold Coast Turf Club
At Royal Woods Gold Coast, be next to all the action with our Nerang accommodation near Gold Coast Turf Club. We offer a range of luxury suites and villas that are spacious, modern and fully self-contained, where you're guaranteed to enjoy your ideal stay during this summer's unmissable 12-day carnival.

Our suites are suitable for individual travellers, couples and families, comprising of one and two bedroom options that can accommodate up to 3 and 5 guests respectively. Ideal for large families and groups, our villas provide three bedrooms for up to 8 guests. All suites and villas feature full kitchen facilities, a luxury living and dining area with a large private balcony, complete with access to facilities that include a tropical outdoor swimming pool, a heated indoor pool, two resort spas and more.

You can save by booking directly with us in advance for Gold Coast Magic Millions Carnival 2020 - find more information by visiting Royal Woods Resort.