4 Unmissable Gold Coast Events in June Near Royal Woods Resort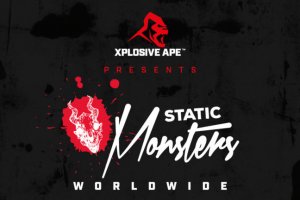 Winter is still a fantastic time to visit the Gold Coast! This June, there's a number of exciting Gold Coast events to catch, and they'll be taking place near our Ashmore Gold Coast accommodation at Royal Woods.

Royal Woods Resort is situated in Ashmore - moments away from Metricon Stadium and the Aquis Park Gold Coast Turf Club, and convenient a 10-minute drive from famous Surfers Paradise. If you're looking for an affordable luxury stay surrounded in the best the Gold Coast has to offer, you won't find better than our conveniently located Gold Coast resort.

By booking with us in June, here's what you can enjoy as you relax in our family-friendly, self-contained suites and villas.
Gold Coast Seniors Expo
At the Gold Coast Event Centre this June, the Gold Coast Seniors Expo is inviting seniors and whole families to browse a wide range of exhibitors offering lifestyle products, care services and lots more spread over two full days.

This free expo promotes My Future, My Choice for seniors all over Australia, and will provide them with hundreds of products and services from some of the country's leading providers and exhibitors. At the Gold Coast Seniors Expo, visitors can expect the latest and best in mobility equipment and technology, top care packages from providers throughout Australia, as well as exciting holiday, leisure and lifestyle options.

As well as a whole host of exhibitors, the Gold Coast Seniors Expo will feature hands-on workshops, special guest speakers, and live entertainment for all ages.

If you're looking to give the best quality of life for yourself or for someone you know, attend the Gold Coast Seniors Expo at the Gold Coast Event Centre at Aquis Park in Bundall on Tuesday, June 4 and Wednesday, June 5.
2019 Static Monsters World Championships
The 2019 Static Monsters World Championships will see another batch of hungry competitors arrive from all over the world to take part in a number of iconic strength sports events the Gold Coast's Metricon Stadium.

Formed in 2015 by Strongman Gold Coast and Coco's Gym, the Static Monsters World Championships has grown over the years to become one of the world's most prestigious international Strongman competitions. Just last year, the 2018 Static Monsters World Championships saw hundreds of athletes come from 10 countries to compete in a variety of events spread over 8 different weight classes - the biggest Static Monsters World Championships event yet.

This year's Static Monsters World Championships is expected to be even bigger - presented by Xplosive Ape, the 2019 Static Monsters World Championships will host an array of events in weightlifting and powerlifting for both men and women split by weight class. Events will include log press and deadlift, squat lift, tyre flip, vehicle pull and more, making it a thrilling event for anyone that wants to see the world's strongest athletes get pushed to the limit.

The 2019 Static Monsters World Championships will take place at the Gold Coast's Metricon Stadium over two days on Saturday, June 15 and Sunday, June 16.
Gold Coast Suns vs. North Melbourne Kangaroos
The Gold Coast Suns will play at home against the North Melbourne Kangaroos this June at the Metricon Stadium - a must-see for AFL fans all over Australia.

Round 12 will mark the first meeting between the Gold Coast Suns and the North Melbourne Kangaroos in the 2019 AFL season. Out of a total 11 games, the North Melbourne Kangaroos have come on top with six wins, making this upcoming matchup an invaluable opportunity for the Gold Coast Suns to get level as well as win crucial points in the season's midpoint.

The Gold Coast Suns and the North Melbourne Kangaroos come together for Round 12 of the 2019 AFL season on Saturday, June 8.
Carrara Cat Carnival
Coming to the Gold Coast Carrara Markets this June, the Carrara Cat Carnival is an unmissable weekend carnival that will cater to cats and cat-lovers alike.

For its third event, the Carrara Cat Carnival will once again take over the Carrara Markets with an assortment of cat-related exhibitors and family-friendly entertainment. The Cat Breed Showcase is not to be missed if you love cats of all shapes and sizes, and will display an attractive mixture of breeds including Burmese, Siberian, Siamese, Tonkinese and more.

If you're looking to adopt, the perfect opportunity awaits you at the Carrara Cat Carnival. Happy Tails Animal Rescue, Helping Paws Adoption, Wild Cats, and Animal Welfare League QLD will be in attendance, giving you the chance to find the next loveable addition to your family.

In addition, the carnival will have a whole host of cat products and services onsite, including must-have cat toys, discount cat food, cat grooming services and lots more.

If you're a lover of cats, don't miss the free Carrara Cat Carnival at the Carrara Markets on Saturday, June 29 and Sunday, June 30.
Stay Near the Above Events with Our Ashmore Gold Coast Accommodation
At Royal Woods Resort, we're just moments away from the Aquis Park Gold Coast Turf Club, Metricon Stadium, and the Carrara Markets, giving you a prime location if you're looking to attend one of the above events this June.

If you're visiting the Gold Coast with a partner, our One Bedroom Suite is an ideal choice with an inviting Queen-sized bed, spacious open-plan living area with a full kitchen, and a large, sunlit private balcony. If you're bringing family, our Two Bedroom Suite offers an additional bathroom and bedroom with two single beds. For larger families and groups, our Three Bedroom Villa boasts three bathrooms and three bedrooms with two Queen-sized beds and two single beds.

No matter what you're looking for, you'll find it with our choice of Ashmore Gold Coast accommodation.
Book Directly with Royal Woods Resort Here
As well as a range of affordable suites and villas located near the best events on the Gold Coast, Royal Woods gives you fantastic resort facilities to use onsite, including an indoor and outdoor swimming pool, two heated spas, an exercise room and more.

Book for June and get the best rates directly by clicking on Royal Woods Resort.